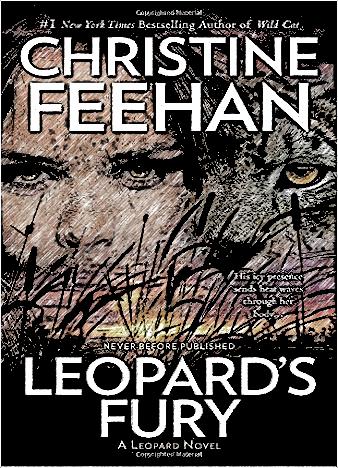 When it comes to romantic fantasy, Christine Feehan is one of the brightest writers of our time. She's got more than enough bestselling books behind her back to be called an influential and inspirational author for the younger generation. Leopard's Fury is exactly what you'd expect from a "veteran": it's gripping, thrilling, romantic, heart-warming and heart-wrenching.
There's an ice-cold criminal out there, and nothing can stop him from doing the unthinkable, except for a passionate young girl who has the power to beat the demons inside him. She can melt his heart and make him "switch sides", and her name is Evangeline. She's got her own business and she's successfully making a fresh start in San Antonio, leaving behind the ruthless pack of shifters that she was destined to be born into.
Yes, she does know that she's got that same blood rushing through her veins, but, strangely enough, she never felt the animal inside taking control or craving for blood. But, when Alonzo walks into her self-run bakery, her heart starts to beat like crazy. He's a shifter, one of the strongest ones, and he's equally handsome and horrifying. He's cold as ice, and he knows all too well that he can't get romantically involved with a girl like Eve.
She's too good for him, and he can't put her in the same danger that he's in. However, despite the fact that he looks and talks like he's got iron will, he can't walk away from the girl that can make him whole again. Leopard's Fury is a brilliant fantasy novel that's got enough darkness, tenderness, action, suspense and thrill to keep you up all night.