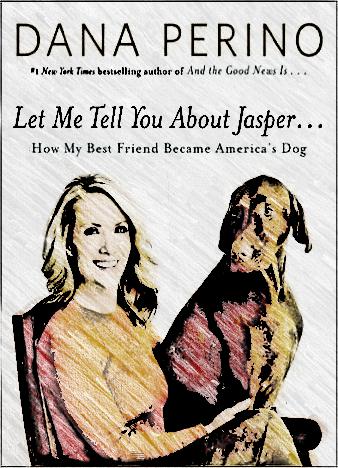 Dana Perino, a bestselling author, comes with a collection of tales about pretty much everything, including Jasper, America's most favored dog and the only animal in the world that can bring the Republicans and the Democrats closer together. Now, if you're watching Fox, then you definitely know that Dana is the dashing host of The Five show.
She's got more fans on social media than you can count, and, even though the residents of the United States love her for always being charming, dashing and on point, she's not really the biggest star in the house. Jasper, her dog, is the brightest celebrity in this book. So, in Let Me Tell You about Jasper, Dana talks about politics, life, and, naturally, dogs. These fascinating creatures can bring a whole country together, not to mention one family.
Dana is a TV star, and it's kinda hard to make it work with all the responsibilities at home, but Jasper does a wonderful job of helping her out. Now, along with all those funny and not-so-much stories about dogs and the author's own experience with one, this wonderful book includes tons of photos that will make you laugh and will lighten up your mood.
There's a whole photo-shoot featuring Jasper, the celebrity dog, and it brings his journey to life with the help of sports, extra activities, day-to-day routine, history, and more. At the end of the day, if you love dogs and enjoy Dana's hosting on national television, this highly unusual, yet exciting book will be a great read for you. And if you're not a fan, well, you can still enjoy the amazing jokes, insights, revealing and inspiring stories from life, and photos that the book includes.