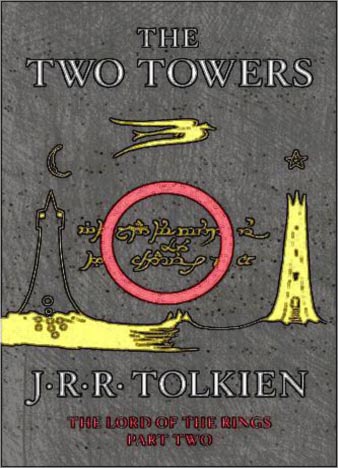 The second volume in J.R.R. Tolkien's epic adventure THE LORD OF THE RINGS
One Ring to rule them all, One Ring to find them, One Ring to bring them all and in the darkness bind them
Frodo and his Companions of the Ring have been beset by danger during their quest to prevent the Ruling Ring from falling into the hands of the Dark Lord by destroying it in the Cracks of Doom.
They have lost the wizard, Gandalf, in a battle in the Mines of Moria. And Boromir, seduced by the power of the Ring, tried to seize it by force. While Frodo and Sam made their escape, the rest of the company was attacked by Orcs.
Now they continue the journey alone down the great River Anduin—alone, that is, save for the mysterious creeping figure that follows wherever they go.
J.R.R. Tolkien (1892.1973), beloved throughout the world as the creator of The Hobbit and The Lord of the Rings, was a professor of Anglo-Saxon at Oxford, a fellow of Pembroke College, and a fellow of Merton College until his retirement in 1959. His chief interest was the linguistic aspects of the early English written tradition, but even as he studied these classics he was creating a set of his own.
The Lord Of The Rings Trilogy:
1 book. The Fellowship of the Ring
2 book. The Two Towers
3 book. Return Of The King