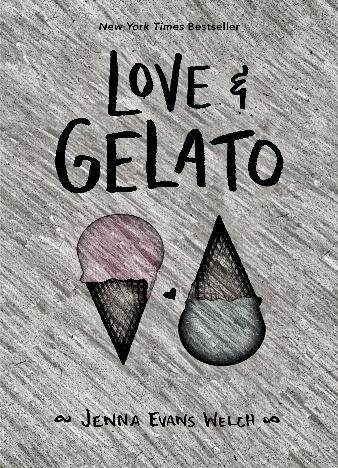 Love & Gelato by Jenna Evans Welch became an instant bestseller once it hit the bookshelves and captivated the readers around the world with an adventurous, romantic and mysterious story. It's about a casual summer in Italy that gradually turns into an amazing road trip through Tuscany. Lina, the main character of the novel, arrives in Italy to spend the summertime there.
However, she's not your typical tourist that cares about the country's famous food, sunshine and romantic landscapes. Lina is not really here to enjoy herself and have a good time. The only reason that she decided to visit Italy - that was her mom's last wish. She wanted her daughter to meet and get to know her dad. Lina doesn't want to meet her father, a man who hasn't been around for 16 years, but she can't refuse her mother's dying wish. So, she just wants to get it over with and get back home to the life she knows and loves.
But, when the girl gets her mom's diary that she wrote while living in Italy, Lina dives into a world of amazing bakeries, sparkling romances and wonderful art. The diary inspires her to further "investigate" her mom's previous life, to follow her in the past and learn about a very important secret. The secret is huge, and it will flip her world 180 degrees and change the way she thinks about her mom, dad and even herself.
They say people usually visit Italy to fall in love, get a tan under the sun and eat gelato, but Lina is here for an entirely different reason...Jenna Evans writes about the most important things in life in a very positive, brisk manner, which makes Love & Gelato an exciting read. It's a book about love and what it really means to be loved.