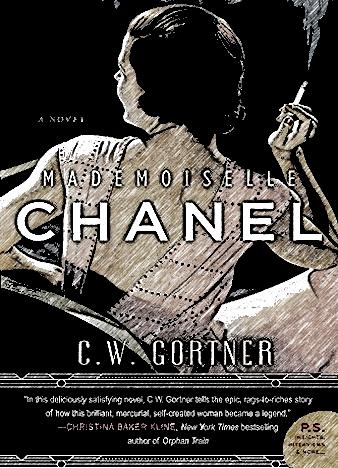 Everybody in the fashion business knows the name of Coco Chanel - the gifted, strong-willed and insanely hard-working woman who single-handedly revolutionized the industry. She built a global empire and forever changed the way we dress in the 20th, 21st and all the following centuries. Mademoiselle Chanel is a work of fiction, but it comes with a huge number of real-world facts that will stun and amaze the readers.
This is a passionate, beautifully written drama about one of the most controversial women in history. Gabrielle and her sisters never knew anything but poverty, and, when their mom passed away, they all ended up in an orphanage. The girl's tremendous sewing skills allowed her to elevate herself and her family into a prosperous, luxuriant life.
She took the name Coco and started to slowly, but steadily walk towards her dream. The fire, desire, and passion inside of her made a rich fella fall for her. This new reality gave her freedom to do what she has always wanted to do - create breath-taking clothes and turn fashion into something bigger and better. And when her man took her to the capital of France, she discovered her true potential and her calling.
Soon, her fascinating work found recognition and she stepped into the rarefied elite circles and affluent salons. Years later, when the Nazi Germans occupied Paris, she had no other choice but to do things that haunted her to the end of her life. Mademoiselle Chanel is a riveting, engrossing novel about a remarkable woman who changed the world and created true art. Her unique artistic vision, strength, and ambition turned her into a global superstar, and her name will forever be remembered.