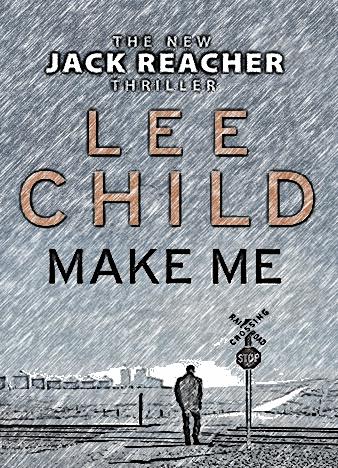 Jack Reacher has no place to go, and all the time in the world to get there, so a remote railroad stop on the prairie with the curious name of Mother's Rest seems perfect for an aimless one-day stopover.
He expects to find a lonely pioneer tombstone in a sea of nearly-ripe wheat ... but instead there is a woman waiting for a missing colleague, a cryptic note about two hundred deaths, and a small town full of silent, watchful people.
Reacher's one-day stopover becomes an open-ended quest...into the heart of darkness. Prepare to be nailed to your seat by another hair-raising, heart-pounding adventure from the kick ass master of the thriller genre!
It starts in the usual way with Reacher turning up in a small town and immediately running into a woman in need of assistance (in this case Michelle Chang, a former FBI agent turned private investigator who is looking for her missing colleague), but it turns into a cross-country investigation that touches on issues that are current and very nasty.