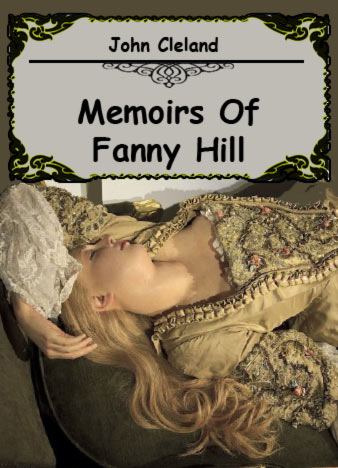 This is a classic example of erotic literature. It was written in 1749 and published by John Cleland because of financial difficulties he had for a long time. The publication of this work made a great scandal and even court actions were started in London. In two hundred years the Memories of Fanny Hill could be bought by illegal ways only. But when this book was published again (in the 20th century) the "Fanny" became a bestseller again.
In Memoirs Of Fanny Hill novel, John Cleland tells us a story of a 15-year-old Franziska "Fanny" Hill from Liverpool who goes to London after the death of her parents. In the capital of British empire, she has been raised from the shy country girl to corrupt young woman. After some sort of an auction, the girl lost her virginity. She starts sleeping with men and the author gives you very detailed descriptions of these scenes. Fanny Hill makes love in various bedrooms in different poses.
The non-stop love action can be felt a little bit monotonous, but no matter of that this classic erotic novel can be interesting for many readers, especially for those, who have a special interest in the Victorian novel. A classic of erotic literature! The plot is elaborated and the characters were drawn very deep. The writing style is enjoyable to read.