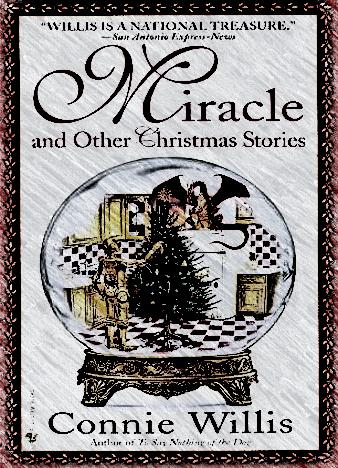 Christmas is a truly magical time, and Connie Willis did an exceptional job of capturing the holiday mood with this wonderful collection of short stories. Generosity and compassion are the cornerstones of a merry Christmas if you will, so, if you want to get in that very special mood, this book will do that for you. Overall, you've got 8 stories, 2 of which have never been published, and they all celebrate goodwill, love, and faith.
The first tale is about a young lady who's been meticulously planning her "quest for romance". She's been trying to find that perfect man but never really had any success, until her angel showed her what love - true love - is all about. The second one features a choir singer who allows a pregnant woman and her man to stay for the night.
However, he soon discovers that these folks are not just homeless - there's more to them than he could ever think. Still, he did offer them shelter, and that's what really counts. These are the kinds of stories that you'll enjoy if you grab a copy of Miracle and Other Christmas Stories at your local bookstore or online.
Connie Willis single-handedly picked each tale for this amazing collection, so, rest assured that you'll have a wonderful time reading every single one of them. We only get to experience the Christmas magic once a year, and that means we simply can't take it for granted. Share this book with your family and loved ones, read them together and have fun. A the end of the day, that's all this holiday is all about - family, love, caring for others, doing the right thing, staying humble and being thankful for what you have.