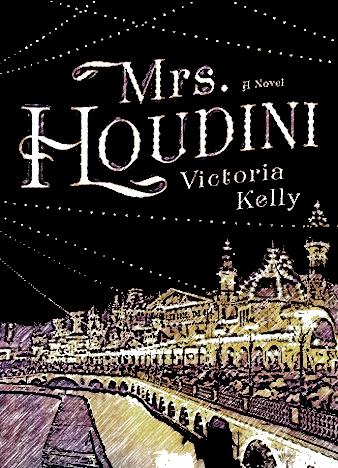 If you've been looking for a rich, powerful, emotional and thought-provoking novel to enjoy this year, you'll be happy to learn that Victoria Kelly has just the right story for you. Her book, Mrs. Houdini, is astonishing and magical, just like a story with a title like that should be. Before Houdini passed away, he made his wife a promise: he'll do whatever it takes and will find a way to connect with her from the other world with the help of a unique coding system that only the two of them know about.
And when Bess, the wife, starts to notice this code all around her, she instantly knows that her late husband has a very important message that she needs to see. Now, in order to figure this puzzle out, the woman will have to "go through" her amazing life journey with the man she still loves.
Bess has a "task" to complete: she'll have to remember every single detail of their life together, including their time in Budapest, Coney Island, and other extraordinary places. The mysterious code brings Bess to an unusual young photographer's door, and that's when she realizes that her late husband's magic wasn't just a cleverly constructed illusion - it was something more, something much bigger.
Mrs. Houdini is a magnificent story, a heart-warming, charming adventure that reflects on one of the greatest love stories in the world. At the end of the day, magic has a strong presence in our lives, and all we have to do is be able to see the signs. Bess decided to believe in her husband's messages and that opened a door into a whole another world for her. The critics are calling Victoria Kelly's novel one of the best ones in 2016; so, make sure to read it before the end of the year!