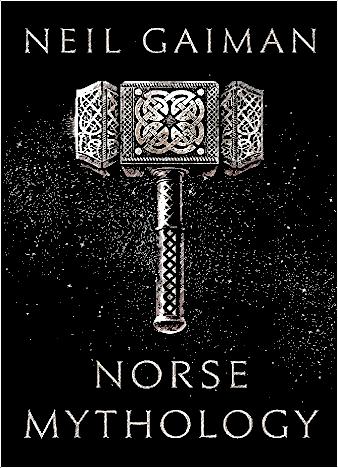 Neil Gaiman needs no introductions: this man is one of the most prominent figures in modern-day literature and his books are constantly topping all kinds of international sales charts. The critics respect him, the readers love him. And now the man is back with what we usually call an instant classic and an instant bestseller. Norse Mythology is Mr. Gaiman's own fascinating version of the legendary Norse myths.
The truth is - this writer has always been mesmerized and dazzled by ancient myths and used them as inspiration for creating his own unique and engaging universes. However, with this book, he gets back to the source, so to speak, and delivers his own interpretation of the iconic northern tales. The greatest thing about Norse Mythology is that you'll equally fall in love with it whether you're familiar with any of the events and/or heroes or not.
Gaiman created an exciting, engrossing and unforgettable novel that will linger on with you for ages. Alright, welcome to the Norse bloodline: Odin is the one and only true king, the wise, witty, daring and omnipotent ruler of the realms. Thor is his son, an unbelievably handsome and strong god that always hits first and thinks later. Yes, he's not the wisest one in the family, but he's a great fella.
And finally, there's Loki - he's the descendant of a giant and a great manipulator. In this world, dwarfs, mages, and giants are the new normal; when Thor loses his mighty hammer, all Hell breaks loose. And when Ragnarok happens, everything changes - completely. Norse Mythology is a highly entertaining and hilarious book, and, if you love folklore and mythologies, you'll definitely enjoy it!