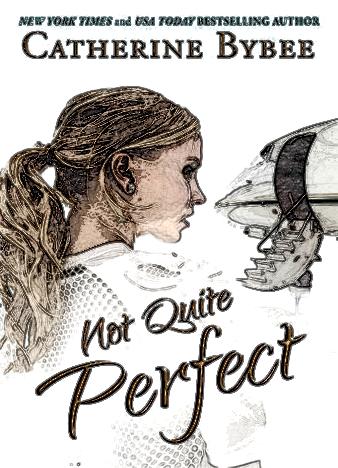 Catherine Bybee's hugely popular Not Quite series of romantic novels is internationally loved and cherished. As for Not Quite Perfect, it's the 5th installment, but the author is still very well capable of warming your heart, taking your breath away and making you fall in love with the story and the characters. Mary, the main character, has a very special gift - she can read people and she almost knows what they're gonna say before they actually say it.
Her "ability" has both its perks and downsides. It makes her a wonderful therapist, but, at the same time, it's kinda hard for her to trust men and to fall for the next rich bachelor. Mary's life motto is to stay independent, true to herself and strong. But, when Glen, a ridiculously wealthy and good-looking fella, rushes back into her life from the past, there's not much she can do to stay away.
They were in a relationship a while ago, and now both Glen and Mary are trying to figure out what they really mean for each other. At the end of the day, they both know that their attraction goes well beyond something simple and physical. Yes, at first, they both enjoy their "freedom" and the swift romance - he comes around, grabs her, puts her into one of his planes, and they disappear from the radars for a couple of days.
But that's it: no matter how much time they spend together, they're still strangers to each other. However, when Glen learns that Mary's life is in danger, he realizes that he loves this girl and is ready to do whatever's necessary to get her back. But he's running out of time. Will he be able to get there in time and save her and their love before it's too late?