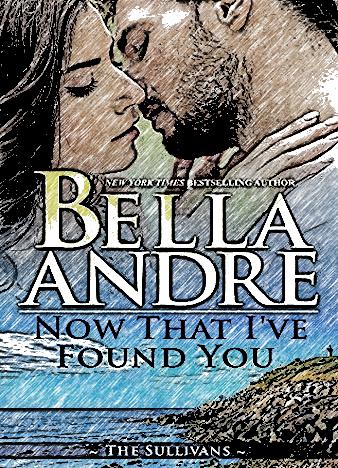 Are you a big fan of romantic women's fiction, those heart-warming, heart-wrenching and rewarding novels that make you both laugh and cry? Well, if you are, then make sure to check out Bella Andre's fine collection of books, including, of course, the best-selling Sullivans series. As for this novel, Now That I've Found You, you'll find it just as gripping, dramatic, funny and compelling as the rest of 'em.
Drake, a big-time artist, an internationally-known painter, never paints girls and/or women. Never-ever! Why? Because the man knows that those smutty artist/muse flings always end up destroying both their lives. Yet, when he sees Rosa walking up the cliffs just outside his gorgeous house, he can't bring himself to stop painting her, as capturing the perfect moments is what painting is all about.
When Rosa sees that pack of nude pictures of her that are all over the Internet, the news shock, confuse and horrify the famous TV celebrity. The girl's first thought - to run away from Miami and to hide somewhere in a deep, dark shelter, where nobody can find her. She starts driving and finds herself right in the middle of Montauk, an unfamiliar place with no relatives or friends - perfect for licking those wounds and figuring out what to do next.
Her mom, by the way, isn't nearly as frustrated by the scandal and seems to love all that "heat" that's coming her way. Obviously, the last thing that's on Rosa's mind is finding a handsome man and falling for him. Yet, when she meets drake, her life takes a drastic turn - in the right direction. Now That I've Found You is a sweet, sexy, dreamy romantic novel for the ladies.