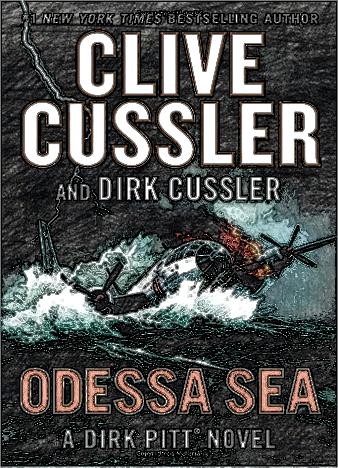 Clive Cussler is the modern-day king of action adventures and mystery thrillers, and, every time this man comes up with a new book, it immediately dominates the worldwide sales charts. Odessa Sea is a riveting story with twists, turns, secrets and more. Dirk is the chief of a well-established agency and is currently out on the Black Sea.
He's there to help find an ancient Ottoman ship that got lost in time, and suddenly a Mayday message comes through from a close by ship telling him that they are under attack. However, when Dirk and Al, his partner, arrive at the destination, they find dead people and a strong smell of sulfur. So, the two start investigating the ship, and the more they search, the more breath-taking discoveries they make.
Back in 1917, there was a heroic attempt to protect the riches and power of a legendary Russian dynasty. During the Cold war, a bomber got lost with a lethal cargo on board. In the 21st century, smugglers of nuclear weapons, crazy rebels from Ukraine and a dashing terror-fighting agent from Europol all come together, and Dirk faces the most extraordinary challenge in his lifetime. But, he's not alone in this.
His 2 kids, big pros in the "sea business", are also exploring an unusual shipwreck in the Black Sea, and they all meet in the most riveting circumstances. They are rough-tough folks, but this time around, they'll have to do everything in their power to keep afloat, so to speak. Odessa Sea is a brilliant mystery thriller that will keep you on your feet and never let go. Again, there are a lot of talented writers out there, but Clive Cussler is the best when it comes to adventure books.