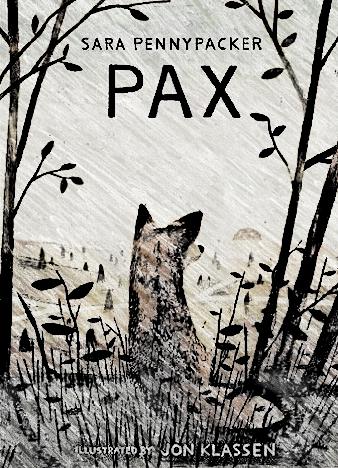 Sara Pennypacker, an award-winning and best-selling author of children's books, is known for creating beautiful, kind, educational and influential novels for you and your kids to enjoy. Pax, her latest book, tells a compelling story about a little boy and his fox. Their bond, their friendship is so beautifully written that it's simply destined to become the new standard for children's books that talk about grown-up stuff in an exciting and easy-to-understand manner.
Peter, the little boy and the main character of the story, rescued Pax, a fox, a long time ago, and they've been best friends ever since. However, one sad day, the boy's father joins the military and orders the kid to return Pax to the wild. The friends could never imagine that something like this could ever happen, but now, when it's done, they are unable to do anything about it.
They send Peter to his grandpa's house, and there, more than 300 miles away from his home and the fox, the boy feels like he doesn't belong and can't shake the feeling that it's somehow his fault. Eventually, he runs into the wild, and, despite the fact that there's a real war going on in the streets, he never looks back, hoping to be reunited with his friend. His love, kind heart and loyalty give him the strength to overcome all the barriers that come between him and Pax.
At the same time, the fox gets into all kinds of troubles himself, and he also has to go through his fair share of adventures and struggles to get back together with Peter. Sara Pennypacker's new novel is moving, exceptionally powerful and uplifting - simply perfect for your kids who are just on their way to adulthood.