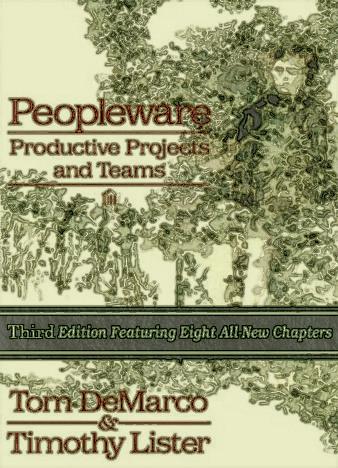 Demarco and Lister demonstrate that the major issues of software development are human, not technical. Their answers aren't easy--just incredibly successful. New second edition features eight all-new chapters.
For this third edition, the authors have added six new chapters and updated the text throughout, bringing it in line with today's development environments and challenges. For example, the book now discusses pathologies of leadership that hadn't previously been judged to be pathological; an evolving culture of meetings; hybrid teams made up of people from seemingly incompatible generations; and a growing awareness that some of our most common tools are more like anchors than propellers.
Anyone who needs to manage a software project or software organization will find invaluable advice throughout the book.
When a book about a field as volatile as software design and use extends to a third edition, you can be sure that the authors write of deep principle, of the fundamental causes for what we readers experience, and not of the surface that everyone recognizes. And to bring people, actual human beings, into the mix! How excellent. How rare. The authors have made this third edition, with its additions, entirely terrific