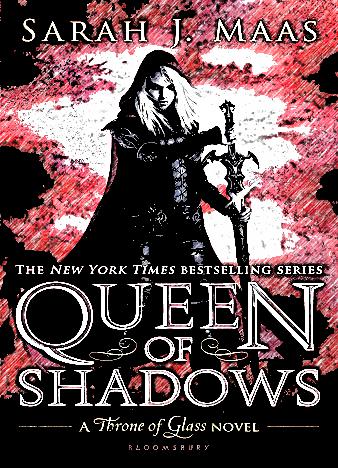 Queen of Shadows is the 4th book in the bestselling and award-winning Throne of Glass series by none other than Sarah J. Maas, one of the greatest writers of science fiction/fantasy novels of our time. Celaena, the main character, is going through a pretty rough patch - everyone she loves is forever gone, but she still finds strength in herself to carry on and fight the good fight. In fact, she's going back to the empire to get her kingdom back in order, to fight the shadows of the past days and to have her revenge.
But, before she can even think about taking back her rightful throne, she'll have to fight the devastating enemies. So, who is she fighting for, exactly? She's fighting for a young fella who's suffering in a horrible prison, her cousin who's ready to die just to do the right thing, and finally, she's fighting for her own people who were turned into slaves by a ruthless king.
She's the lost queen, and she'll have to break a lot of walls before she can reclaim what belongs to her. Sarah J. Maas created a wonderful universe with the Throne of Glass series, and countless fans around the world are captivated by the main character's story - they can't wait to read the next chapters just to learn how the story is going to end.
The 4th book, Queen of Shadows, is just as good as all the previous ones, and, given the fact that the stakes are higher than ever, you can expect a gripping, blood-chilling and thrilling adventure that will leave you speechless. Expect mighty twists, turns, a shocking ending and a fast-paced narrative. You won't be able to put Queen of Shadows down until the very end, and that's the highest praise any book can ever get.