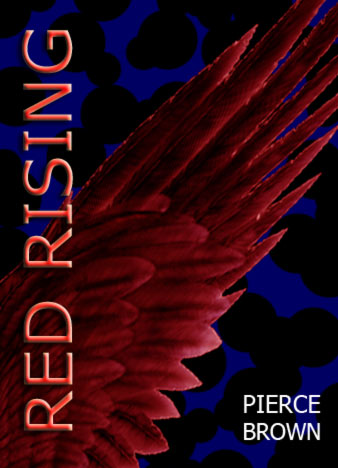 If you took a little Lord of the Flies, a little Hunger Games, and a little Hogwarts Academy, then mixed it up with some Roman history and set it hundreds of years in the future you might come up with this book. With all the "borrowed" elements one might think it would feel a little "been there, read that" but that would be wrong. It took a little while at the beginning for me to get into the story, but once it kicked into gear, I could barely put it down.
The story is set on the planet Mars in a caste-driven society where your entire role in life is determined by the caste (denominated by color) into which you are born. Children are often genetically (or otherwise) modified to suit their caste status and be easily identifiable by color. The Reds are at the bottom, slaves forced to live and mine deep beneath the surface for a necessary substance. They live short lives of hardship and oppression (certain songs and dances carry a death sentence), but are unaware of the lies they've been told.
Darrow is a young Red miner, married to Eo until she is killed by the government for a small act of rebellion. Then everything in his life changes and the story really starts when Darrow is recruited by a revolutionary group to infiltrate the ruling Gold society. The first step is to be accepted at the Institute where the elite Gold young people are trained for leadership.
I don't want to give away any more of the story because it is so much better to read it without knowing what is going to happen next. I have to warn you that there is a lot of violence in the book. The level of brutality makes it often hard to remember that most of the characters are only teens/young adults.