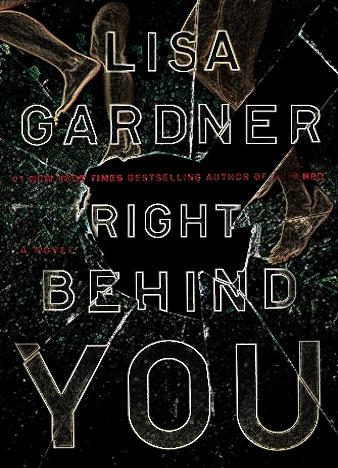 We all know and love Lisa Gardner's best-selling mystery thrillers, and it's safe to say that Right Behind You is her best book to date. Almost a decade ago, Sharlah's older bro saved both their lives by standing up to their drunken pops. He beat him with a baseball bat and killed the poor fella. Today, the girl is a 13-year-old teenager, and she finally managed to forget about the horrors of her childhood and move on.
Pierce and his partner, Rainie, want to adopt her. They're both working for the FBI, and that's probably what she loves most about them because they'll be able to protect her when the monsters come hunting her. Soon, a disturbing call comes in: someone killed two people at a gas station, and the suspect escaped into the wild forest of Oregon.
Sharlah's new parents are going after the killer while trying not to think about the fact that the murderer might be the girl's brother. Yet, the evidence shows that he's on a killing spree, ready to kill more innocent folks at any second. The police start a full-scale hunt for Telly, and Pierce is forced to answer two impossible questions: why is the guy back after being away for eight years and why is he putting people down again?
And what does all this mean for the poor little girl that he just adopted? Back in the day, he saved her life, so, is her a hero now, or just a lunatic? The real truth is about to come out, and it's going to shock everybody in town. What if Sharlah is the biggest danger for the FBI? Lisa Gardner did it again! Right Behind You is by far the best mystery/suspense thriller of the year and it comes with shocking twists, gut-wrenching drama, and a masterfully-crafted plot.