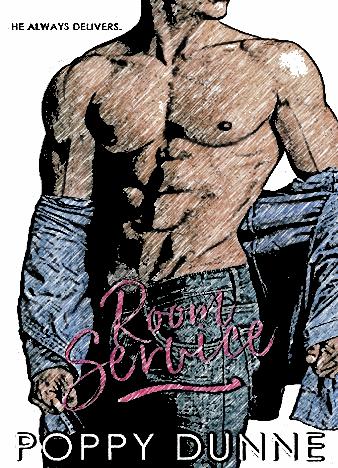 Alex is a hard-wired woman who wants to prove to the world that she's not just her daddy's little girl but a qualified professional. So, she's "stuck" in a 5-star hotel room, working her ass off for 16 hours straight. She's all in, and doesn't want to back up, but where's the fun in working hard and not playing hard? Yes, it's time for room service, and, as it turns out, the service guy is a 100% stud with an unbelievably body, charisma and sense of humor.
He's super-sexy and witty - just how Alex likes them. He's like a nice bonus to all those delicious food he's been delivering for her. She can't get his smile out of her head, but she needs to work! Oh, and her brother's wedding is coming up, so, she thought it would be a good idea to ask this total stranger to be her +1. There might be some bribing involved, but so what? Right now, Alex really needs her family and her ex to see her with a handsome man by her side.
However, the real trouble begins when she starts to fall in love with this fake boyfriend. Hey, maybe's he's got the chills for her too? Alex really needs something good to happen in her life, something that will help her handle the stress at work and in her personal life...Room Service is one of those romantic comedies that you can enjoy after a hard day at work.
It's sexy, passionate, and comes with an amazing sense of humor that will have you laughing on pretty much every single page. Wanna feel the warmth and fuzzies? Grab a copy and dive in! As far as the genre goes, this novel is a strong 10/10. Poppy Dunne's brand-new bestseller is the perfect pick if you're looking for something lighthearted, entertaining, fun and hilarious for the upcoming Christmas holiday.