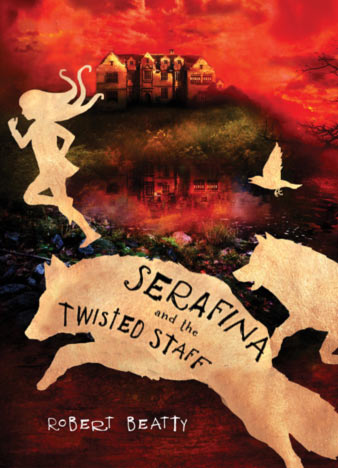 Serafina's defeat of the Man in the Black Cloak brought her back. Since that event, she has lived in daylight realm. The shadows she left behind. Living in the Biltmore Estate Serafina tries to see her mother as often as she could. She meets with her every single night. And when they together mother teaches her the path of ways of a catamount.
Serafina's existence is not an easiest at all. She didn't know where she even belongs. She is not fit perfectly to Biltmore's nice girls. They are too formal, and she is too wild. So, must she go to human? She did not know.
It was a dark night when Serafina met in the forest a strange man, who wanted to kill her. His main weapon wanted to tear her in pieces. This terrifying man could command a pack of wolfhounds, and Serafina barely escaped their deadly jaws. The most uneasy part is that strange man with wolfhounds has friends at Biltmore.
Meanwhile, an undetected person brings a chaos and devastation to her home. The series of attacks comes from nowhere. Serafina's role as protector takes most of her time. And in the end, one of her best friends forced to leave her. She is very upset with that decision of Braeden Vanderbilt.