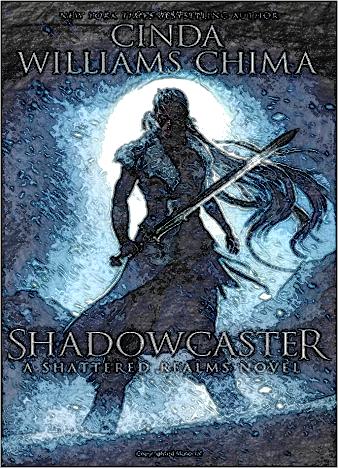 If you're a big fan of exciting adventures and big-time epic fantasy novels, then Cinda Williams Chima's brand-new bestseller is exactly what you've been looking for! This is a gripping story about the horrors of war, the destructive power of dark magic and two lovely people that come together against all odds. Alyssa, a princess, is not really a big fan of courts, balls, and all that "lady nonsense".
She loves to work with her trusty sword and looks more like a tomboy than a proper member of a royal family. After a near-death experience, Lyss is all about taking the war to the enemy in an attempt to end the conflict that has been haunting her for eternity. However, if her daring plan fails, she'll risk losing her kingdom and everything she holds dear to heart.
Halston, a young captain, a member of the army on the other side of the confrontation, is the man they send to handle the most daring and dangerous missions. He's heard the stories about scary wolves and witches up to the north, and he'll have to deliver his A-game if he wants to survive in this harsh new reality. But when he meets Lyss and their fates become one, the war turns into something entirely different.
There's a new enemy on the horizon, and it's gonna take both their courage, wits, and leadership to withstand the foes and to keep the innocents alive and well. It's safe to say that if you're a young adult and a sucker for fantasy stories about the fight for the greater good, grandiose battles and all-consuming love, you'll fall in love with Shadowcaster. It's one of those books that get you hooked up from the very beginning.