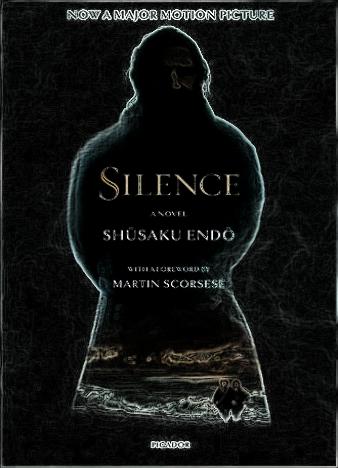 Shusaku Endo, one of the most prominent Japanese writers of all times, delivered a breath-taking novel of faith and its role in our lives throughout history. This is a lucid, game-changing masterpiece for all the fans of thought-provoking historical novels. Welcome to the 17th century, ladies and gentlemen! A couple of Jesuit priests arrive in a country that loathes their religion and faith.
The feudal masters are "running the show" and they're making folks renounce what they believe in - in front of a huge crowd. Soon, they catch the priests and make 'em watch how their Christian brothers from Japan refuse to regret their faith and give their own lives just to stay true to Jesus. The inexperienced priests are shocked by the cruelty of the executioners and their faith is being tested while they are waiting for their turn.
Will they be able to endure all the horrors and stick with what they believe in, or maybe they aren't strong enough and their lives matter more to them? Shusaku Endo, the critically-acclaimed, internationally-known and esteemed Japanese writer, brought something new, fresh and controversial into literature back in the 20th century. The fans, the critics and everybody else in between name Silence as the master's greatest novel.
So, if you wanna catch up on the must-read Japanese books that left their mighty marks on the world, Endo's groundbreaking and timeless book will be a great pick for you. Silence is moving, multilayered and empathetic. This is more than just a story – it's a message, a statement and a dedication to all those brave men and women who were ready to die for their faith and did it with a smile on their faces.