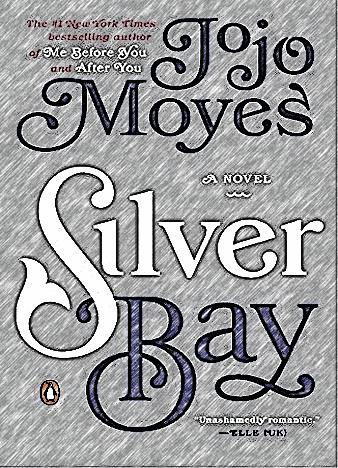 Jojo Moyes is probably the most famous writer when it comes to modern-day romantic novels, and Silver Bay is a wonderful book that will make you both laugh and cry. Liza has been trying to escape her past for as long as she can remember. And, even though she'll never be able to truly forget about it and move on, Silver Bay, the peaceful seaside town with a loving community and fine weather, is the perfect place for her to "regroup".
This is a safe, serene place, and that's exactly what she and her daughter need right now. However, when Mike Dormer arrives in town, everything changes. He's a good-hearted, honest and even a bit shy Englishman that "threatens" to make Liza believe in love again. The girl has convinced herself that she doesn't deserve happiness or the chance to love and be loved again.
Yet, this man makes her rethink it all. At the same time, Mike is there just to strike a new business deal that could potentially be his greatest investment to date. But, he'll soon have to deal with the eccentric boarders of the Silver Bay hotel. The "rivalry" becomes more and more engaging, and that's when Liza and Mike fall for each other.
Yes, fate does intervene, and, despite the fact that none of them was expecting true love to come out of a business deal, that's exactly what happens. Silver Bay is a wonderful romantic novel that's affecting, touching and moving. Jojo Moyes's trademark sense of humor, lovable characters, and a beautiful story will be just the perfect combination for a nice evening read. This is one of those old-fashioned, unashamedly romantic feel-good novels that will linger on long after you turn the last page.