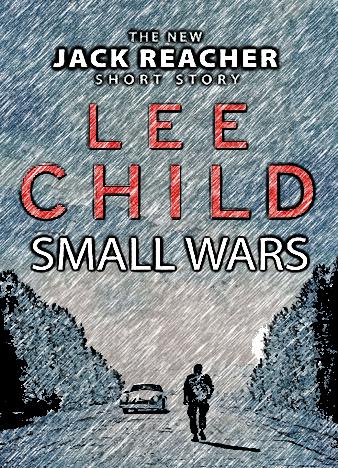 The telex is brief and to the point: One active-duty personnel found shot to death ten miles north of Fort Smith. Circumstances unknown. Found in a silver Porsche along an isolated forest road in Georgia, the victim was shot twice in the chest and once in the head. A professional hit. Clean. The crime scene suggests an ambush. Military police officer Jack Reacher is given the case. He calls his older brother, Colonel Joe Reacher, at the Pentagon for intel and taps Sergeant Frances Neagley to help him answer the big question: Who would kill a brilliant officer on the fast-track to greatness? For Jack Reacher, the answer hits home.
It's a very good story. Reacher is probably nearing his peak as an investigative MP at the time the story is set. The dialogue, as in many of the Reacher novels, follows his thought process as he works his way through the circumstances of the murder and finally comes to a conclusion that is on the one hand not surprising, since the murderer is identified on practically the very first page, but on the other hand was very unexpected. The connection to the Gulf War, which will follow in just over a year (Operation Desert Shield began on August 2, 1990), is a nice touch.
Don't expect any trademark Reacher head-butts, though. The closest we come to that is one scene where Neagley takes care of a Georgia State Trooper who objects to Reacher's interference in their investigation of the murder and his skepticism regarding their arrest of a back-woods black man for the murder.