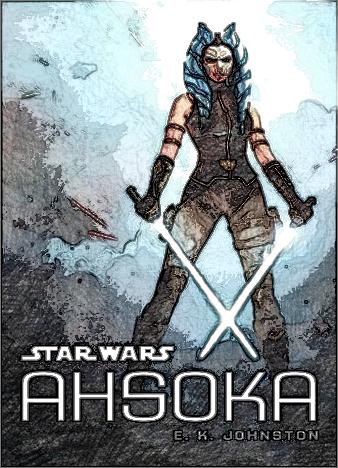 Star Wars are an international phenomenon, and it's safe to say that every single human being on planet Earth knows about them. There are countless shows, comic books, novels and short stories inspired by the legendary Star Wars universe, and Ahsoka is definitely worth checking out if you're a big-time "geek", or at least appreciate a strong, gripping story with rich characters and a couple of twists to keep you up all night.
The fans have been anxiously waiting to learn what really to the heroine after she dramatically abandoned the Jedi Order in Clone Wars. There was a gap in the story, and the next thing we know is she's mysteriously back to life as a Rebel operative. How was that possible? Where was she before? What was she doing, and, most importantly, what are her plans for the Rebels?
Well, rejoice, because E.K. Johnston is ready to answer all of your questions and tell the real story of the girl. After Order 66 was destroyed, Ahsoka doesn't really want to be a part of something big again, as she's afraid she'll be disappointed and devastated again. However, she can't just leave the battle and roam into the sunset, and her never-ending hunger for fighting the dark Empire and her need to help and protect the most unfortunate ones bring her to the Rebel Alliance.
So, what's it gonna be for her? Will she be able to fight her inner demons and really join the fight, or is this just a temporary thing and has only to do with her consciousness? Star Wars Ahsoka is exactly what the fans have been waiting for, and E.K. Johnston did a wonderful job of creating a riveting, thrilling story that's worth the highest praise.