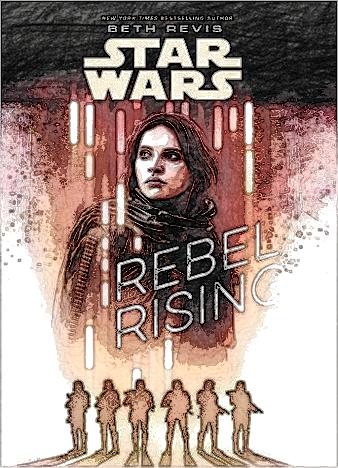 Beth Revis, a bestselling author, is back with a brand-new smash hit that follows the early life, struggles, and battles of Jyn, the main character of Rogue One, the recent Hollywood blockbuster. Back when Jyn was just a 5-year-old child, her mom was killed and her dad taken captive to serve the needs of the Empire. However, even though she did lose both her parents at a very young age, she's always had a father figure in her life - Saw Gerrera.
He took her in and raised her as if she was his own kid. Gerrera gave her a shelter, put food on her plate, and taught her how to be a rebel and fight the Empire. He was one of those soldiers that were ready to sacrifice anything just to see the Imperial regime fall. Saw spent his entire life as a freedom fighter and was a legend in the rebel circles.
So, Jyn followed his footsteps and dedicated her life to the cause. Fighting the evil oppressor is all she knows how to do, and she's pretty great at it. Saw's people are ruthless and ready to do whatever it takes to bring the titan down, but Jyn can't shake the feeling that one day she'll have to cross that line that you can't go back from.
And when a betrayal shocks her to the core, she single-handedly picks the pieces of her shattered heart and soul to find out who's really worth her trust and what is it that she's supposed to do in this harsh new reality. If you loved the Rogue One movie (who didn't, right?), you'll be very pleased with this book. It's got those unique Star Wars vibes and atmosphere, and Beth Revis did a fantastic job of telling Jyn's story. With yet another movie in the franchise coming in 2017, Rebel Rising will be a perfect "warm-up" before it hits the theaters.