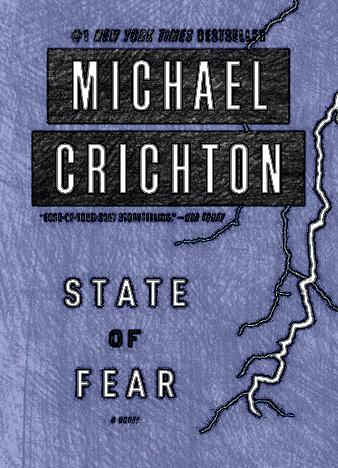 When it comes to technothrillers, mystery, and suspense, Michael Crichton is one of the greatest authors of all times. State of Fear is his latest game-changing best-seller that's both action-packed and adrenaline-pumping. A gang of eco-terrorists is planning an international conspiracy and makes natural disasters happen all over the world.
Peter, an environmental lawyer, is pretty much the only man out there who understands the magnitude of these attacks and tries to put a stop to them. Together with his team of high-skilled professionals, the man goes head-to-head against these fanatics. The fight takes him from Japan to LA and all the way to Antarctica. Michael Crichton did a brilliant job of mixing blood-rushing adventure with cutting-edge technology and brings nature and science together to create a riveting experience for the readers.
This is one of those one-of-a-kind books that keep you on your feet and/or on the edge of your seat. At the same time, this is a thought-provoking insight on the ever-growing issue of global warming on planet Earth. It's safe to say that State of Fear won't leave you disappointed, as it's stunning, exciting and addictive. If you're looking for a highly entertaining and gripping mystery thriller, this is your best pick.
And, it's also an educational read for those folks who love not only breath-taking plots but also stories that make them think. The critics are calling Michael Crichton the undisputed king of the genre, and his countless fans from all around the world love him for delivering that heat. If you appreciate technothrillers, then you definitely know and love this author. If not, well, it's never too late to become a big fan!