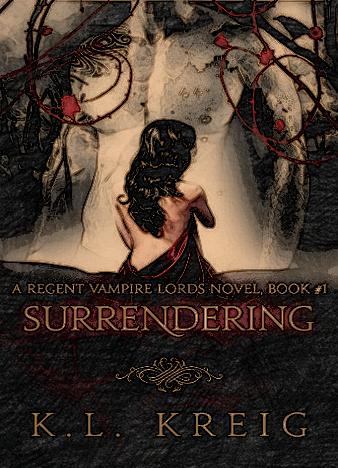 It's safe to say that K.L. Kreig's wildly popular Regent Vampire Lords series is one of the greatest 18+ science fiction franchises of our time. IT comes with strong sexual content, harsh language and everything else in between that makes the author's books so special. Surrendering is the very first novel in the series, so, if you want to start from the beginning, grab a copy and dive in! Kate, a regular girl, is having these crazy dreams that she can't really explain.
After trying to deal with them for a while, she decides to head straight to the cops and tell them everything. Surprisingly enough, the police officers don't call her a crazy person, plus, there's this investigator that seems to know something about her that even she has no idea about. She could just leave her statement and get back to her nice, regular life, but, she gets pulled into a centuries-old clash between living-breathing vampires.
Devon is one of the "good guys", but, unfortunately, his sworn enemy is getting ready to lay waste to Kate's world, and there's no stopping him. Well, there is: Kate's dreams make her special because she can see this ancient evil and that will allow Devon to track him down and put an end to him. Furthermore, the girl turns out to be his Destiny, so, they're forever tied together.
At the same time, the enemies know about her as well, and they're coming after her. Will Devon be able to protect her and to stop the Apocalypse? Surrendering is a hot, sexy, gripping story that will get you hooked from the very first page. K.L. Kreig's story got it all: action, drama, suspense, vampires, centuries-old conspiracies, and, of course, romance.