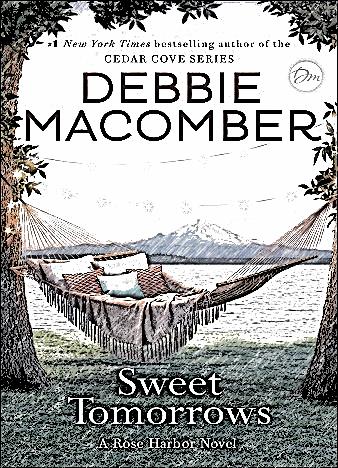 If you're a fan of Debbie Macomber's bestselling series, Rose Harbor, then you'll be delighted (and maybe a bit sad) to hear that Sweet Tomorrows in the final book, the final chapter. And, just like a proper finishing stroke should be, the novel is simply astonishing. It's a poignant, intimate story about conquering your deepest fears, follow your dreams, not being afraid to act and being ready to face the future and whatever it brings along.
Nine months ago Mark left the town to take care of some important business from the past. He did finally tell Jo Marie that he loved her, but now she's wondering whether he will ever come back to her or not. The inn is not what it used to be without him, but the girl is determined not to get back to grieving and shedding tears. She wants to move on with her life and decides to start dating again. Soon, she finds a soul mate - a young teacher, Emily, who is trying to start over as well.
She just had her heart broken (for the second time) and is temporarily staying at the Rose Harbor inn until she finds a proper home. She doesn't believe in marriages anymore, but really wants to adopt a couple of kids one day. That's why she's thinking about renting/buying a house in town that has plenty of room for children. She gets into a bit of a quarrel with the owner of the house, but they find common ground eventually and even become friends. However, when the friendship is about to turn into something more, she gets confused and doesn't really know what to do and how to act.
Sweet Tomorrows is Debbie Macomber at her best: you've got a charming story, great emotional journeys, and, of course, the good-old characters who've been with us for such a long time.