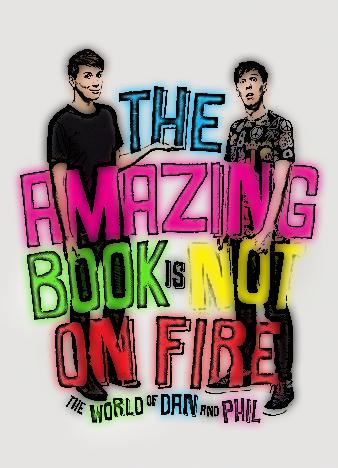 The World of Dan and Phil is a hilarious, laugh-out-loud book about a weird world created by 2 strange fellas who share their lives on the World Wide Web. Created by YouTube stars Dan and Phil who have 11 million (!) subscribers on their channel, this book is everything you would expect from the dynamic duo - crazy jokes, nerdy stuff, messing around - the usual. It all started like a fairy tale: two teenagers, two kids, uploaded their very first videos on YouTube just for the heck of it, and today these guys are one of the biggest starts on the Internet.
As for The Amazing Book Is Not on Fire, it's like the perfect invitation to check out what's going on behind the scenes and to have a heart-to-heart with Dan and Phil. They've got tons of jokes, amazing advices, tips, tricks, lots of that nerdy, awkward craziness and a bunch of other stuff that will have you laughing, crying and enjoying yourself from the very first page to the last one. It's truly a one-of-a-kind journey!
If you spend your hard cash on this book, you'll get to read about that historical day when the fellas met with One Direction. It's an inside story, never told anywhere before! Furthermore, you'll get an access to Phil's diary from when he was still a teenage boy, learn why Phil was a crazy kid growing up, what really happened in Vegas, et cetera, et cetera.
Bottom line is, if you ever watched one of their videos and know what these guys are all about, you can expect the book to be an even greater source of craziness and awesomeness. Plus, in The Amazing Book Is Not on Fire the boys are as heartfelt, honest and hilarious as ever, which means the sudden success couldn't break their friendship or change them as human beings.