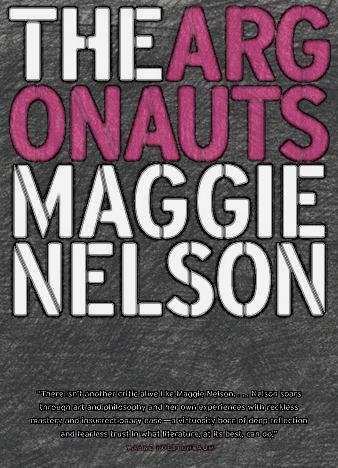 Maggie Nelson delivers a brilliant mix of fresh, bold and brisk thoughts about love, passion, human desires, identity and the huge world of possibilities that we live in. The Argonauts is an autobiographical story and focuses on Maggie's own relationship with Harry Dodge. The book talks about the girl's first steps towards love, her experience with getting pregnant and the complexity, confusion, and joy that come with truly loving someone and starting your own family.
The author tries to figure out what is means to love and to be loved and combines the thoughts of legendary theorists with her own struggles, sharing her point of view on gender, sexuality, attraction and the sometimes ridiculous institutions of love, marriage, childbearing and more.
Individual freedom of speech and living are the central themes of The Argonauts, and the author talks about what she had to go through in order to get to where she's at right now. Maggie Nelson's brand-new book is an uncompromising, honest and touching book about family, love, sex, freedom and happiness. Thinking and feeling is what makes us unique, sets us apart from the animals.
The Argonauts is an inspiring, uplifting and educational autobiography/social study, an invitation to a different reality where we're not defined by the centuries-old rules or people around us. The critics call Maggie Nelson one of the sharpest and most brilliant writers of our time. As for her latest novel, it's a must-have if you appreciate fearless, soulful and simply awesome books that talk about love, sex, fear and hope in an intriguing, genre-bending manner.