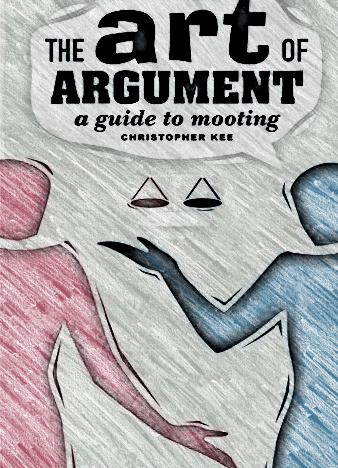 The Art of the Argument guides readers through the process of developing, defending and presenting a compelling argument.
Primarily aimed at students who are about to undertake or participate in an international mooting competition, The Art of the Argument explains in a step-by-step process what to do when you first get the moot problem, how to begin researching the subject manner, the emotional highs and lows, why practice makes perfect, how to handle yourself at the competition, and most importantly to have fun.
The author is very emphatic when speaking about keeping your information well-organized. There is also a list at the end with several Moot Court Competitions around the world.
Christopher Kee is a Senior Researcher on the Global Sales Law Project, Universität Basel, Switzerland, and Honorary Fellow of Deakin Law School, Melbourne and an Adjunct Professor at the City University of Hong Kong.  Christopher currently represents the Asia Pacific Regional Arbitration Groupe at UNCITRAL and Working Group II meetings, and has served as a Co-Chair of the Australasian Forum for International Arbitration.