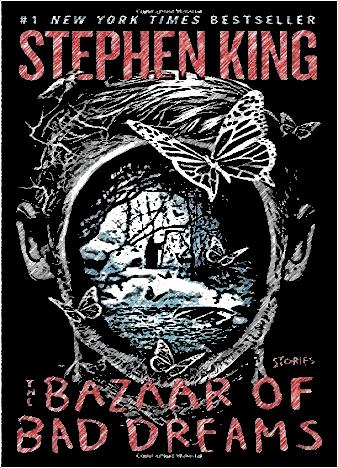 Stephen King is a living legend, and when it comes to mystery thrillers and horrors, there's simply no competition for the man. The Bazaar of Bad Dreams is an exceptional collection of short stories that comes with pretty amazing comments from the master himself on how, when and in what circumstances he came to create (or re-create) every single story from the book.
Since he had his very first story published 35 years ago, Mr. King has been entertaining a whole generation of modern-day readers with his terrific imagination and superb writing style. As far as short fiction goes, he's one of the greatest writers in history. And, as for this collection, the master once again delivers a mighty pack of un-put-down-able tales including some that have never been published in a book ever before.
Furthermore, even though each story is separate and concluded, there is a strong connection between all of them, and the themes of the afterlife, demons and angels, mortality, mistakes from the past, et cetera, et cetera. The Bazaar of Bad Dreams is an engrossing, charming, and completely magnificent collection of short tales for the contemporary fans of mystery thrillers and horrors.
The critics are calling this book one of the best works by Stephen King, and you won't find any regular stories. No, every tales is unique, engaging and captivating, so, get yourself ready for an unforgettable experience! The Bazaar of Bad Dreams is definitely one of the best offers in the genre this year. It's safe to say that even if you're not a big fan of King's writing, you'll still have an amazing time with this book.