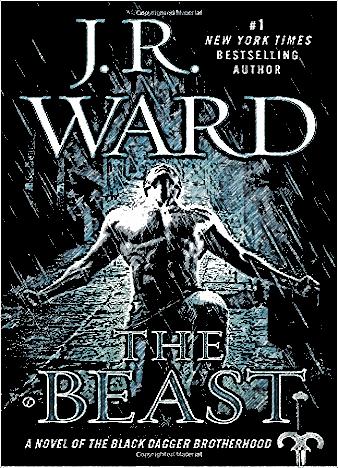 The triumphal Black Dagger series by J.R. Ward has been around for quite some time now, and every single book, every new installment brings more heat, drama and action to the table, which is why it stays on top of the sales charts. The Black Dagger phenomenon is actually so popular that pretty much all the fans of modern-day fantasy novels know it, love it and read it on a daily basis.
So, what's The Beast all about? Well, there's a lot going on, and the Black Dagger Brotherhood is not what it used to be. The Slayers are getting stronger with each passing day, and they have no place for mercy in their hearts. These creatures feed on human vices and weaknesses and take everything from our world - weapons, money, and, most importantly, power.
The Brotherhood has no other choice but to regroup and to hit them with everything they've got, because if they delay the strike any longer, the Slayers might just become unstoppable. At the same time, one of the members of the Brotherhood is fighting his own fight - with himself. Rhage has the biggest heart, and for someone like him, life should've been nothing short of perfection.
However, he's got panic and fear deep inside and there's no way he can control these feelings. He's terrified and doesn't know what to do, especially with that deadly injury. Thankfully, there is something that could save him and his soul, but it's gonna cost him and Mary, the woman that he loves. The Beast is an awesome dark fantasy novel that mixes action, drama, romance, vampires and centuries-old prophecies together to deliver one of the best experiences in the genre this year.