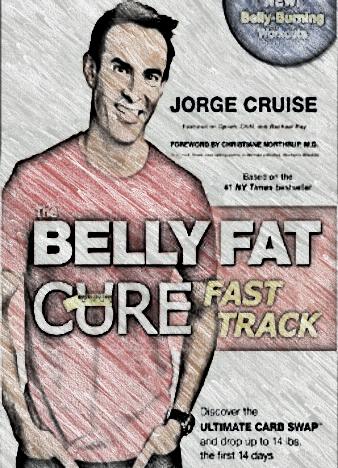 For years, fad diets and infomercials have overwhelmed you with unrealistic—and often unsafe—methods for losing belly fat quickly. It's time to know the truth. Avoiding hidden sugars—not calories—is the true key to weight loss.
Combining this discovery with the burn-boosting power of the Ultimate Carb Swap, you will lose up to 14 lbs. in the first 14 days. This doctor-approved, science-based solution includes yummy foods such as cookies, pancakes, burgers, and even wine.
This revised edition of the book is updated with a completely new chapter—Simply Fit™, with Belly-Burning Workouts. So if you are ready to cure belly fat super fast with foods you already have in your kitchen, dig in!
Jorge briefly describes belly fat and its dangers, then shows a two week regimen designed to help you lose up to fourteen pounds in fourteen days, plus it allows some indulgences. There are several motivators to help the reader to want to lose the belly fat whether it be ego or health. Also, each testimonial contains a tip to spur you along the way to a flat belly. All this without calorie deprivation. In eating the Belly Fat Cure way, the important thing is to control your insulin which means eliminating most processed carbs and sugars.
As for the recipes: two that I've tried were very good. The Indian Tilapia was a tad dry (mental note to grill a minute or two less), but the sauce was wonderful, and the Chicken Cacciatore got rave reviews from my husband.