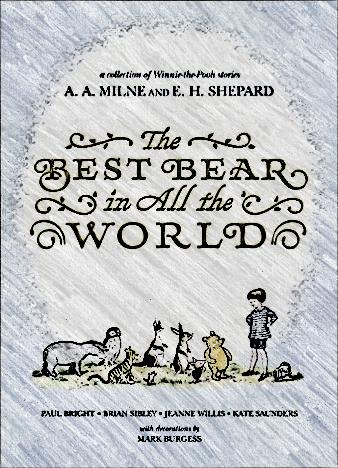 Winnie-the-Pooh is one of the most iconic characters from our childhood - he's been around for 9 decades. And The Best Bear in All the World is the official sequel that comes with brand-new stories, tales, and even a new hero. This bestselling book would be a great gift to your kids if you want them to learn about the legendary world of Winnie. That way, you'll get to enjoy and discuss it together.
In total, 4 gifted authors have been hand-picked to write a new series of adventures for the iconic bear. It's worth mentioning that the original writing style of Mr. A.A. Milne is at the core of these new tales, so, if you still remember the original Winnie-the-Pooh, you'll have great nostalgic moments with this book. Chris Robin and the friends are all back, and they've got some awesome trips to take and some amazing journeys to embark on.
Now, even though this book is intended for the children and comes with funny tales, characters, and wonderful color artwork, it's also pretty smart and engaging, and that means it can serve for educational purposes, so to speak. The stories are all different and exciting in their own rights. In one story, the bear and Piglet, his best friend, are on a quest to find the delicious "Sauce of the Nile", even though they're not really sure what it's made of and where to find it.
In the second one, all the animals in the woods come together to help out one of their buddies. And, there's a brand-new character, a penguin, and he's got his own tale to tell. It's safe to say that readers of all ages will be captivated and charmed by The Best Bear in All the World and will discover/rediscover the amazing world of Winnie-the-Pooh.