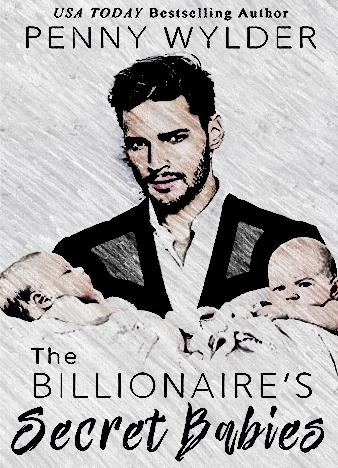 Penny Wylder is the undisputed queen of smutty romantic novels, and if you're looking for a sizzling-hot book to devour in an hour or two, check out The Billionaire's Secret Babies, her latest best-seller. Cassius is one of those perfect men that look, walk and talk like true alpha-males. He's super-reach, potent, and can make any woman go crazy in one of those sexy suits.
Manila, a young, struggling girl, desperately needs some money to get buy, but it's kinda hard for her to land a job. Why is that, exactly? Well, she's got baby twins on her hands, for starters! So, she was super-thrilled when Mr. Anderson answered her ad and said that he needed a young woman to do some "light work" at his gorgeous home office. Oh, and her kids are not a problem for the guy.
He's pretty much saving her life with this offer, and Manila starts to think that he's got a huge heart and loves to share his wealth with everybody. Yet, even though the job is awesome and the single mom has a great place to stay, the billionaire is acting cold, straight and distant with her. That means he doesn't really like her and only gave Manila the job out of pity, right?
Yep, it is a bit insulting, but at this moment she's happy to take whatever life is sending her way. However, when Cassius pressed her against the wall and kissed her, everything changed. He turned into a loving, caring, and passionate guy that Manila fell for. But, just like any other young rich billionaire, Mr. Anderson has a huge secret that can very well destroy what they're trying to build together. The Billionaire's Secret Babies is a smart, funny and relentlessly sexy erotic novel for the ladies.