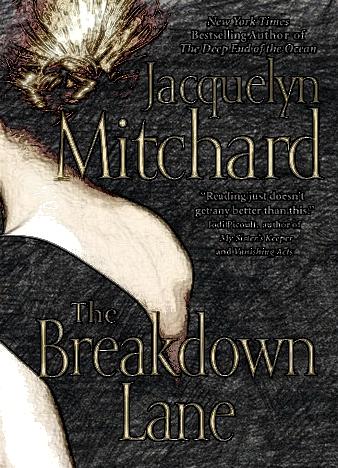 Jacquelyn Mitchard, one of the greatest writers of our time, a best-selling author and a gifted storyteller did an amazing job with The Breakdown Lane. This is a story about a woman who walks the path of loss, devastation, overcoming her own struggles and healing her mind and soul. If you love books about strong, confident people who go through a rough patch but manage to take control over their lives once again, this story is what you're looking for.
Julieanne runs a column in a paper, and all she does is give out advice to a bunch of readers she's never seen. Yes, she writes tips and tricks every Sunday, however, in her own life, the woman has lots of problems, and she doesn't really know how to handle them. Her own clues can't seem to help her. She's been married to one man for 20 straight years, and she's doing her best to keep their life together fresh, exciting and thrilling.
But, one fine day her husband tells her that he's sick and tired of the routine and just wants some time to himself. He leaves her and their three children alone. And, as it soon turns out, he wasn't just leaving for a short period of time - he was going away for good. Julieanne feels betrayed by Leo's move, and the next couple of months are full of frustration, confusion and the feeling of being completely alone in this world. S
oon, the doctors say that she's seriously sick. So, the kids decide to embark on a journey and bring their father back home - before it's too late. Together, the whole family must come together and find their way back to how things used to be. Jacquelyn Mitchard created a brilliant novel about love, hate, guilt, betrayal, family, marriage, and parenting. The book is poignant, engaging and funny, and the critics are calling The Breakdown Lane her most touching work to date.