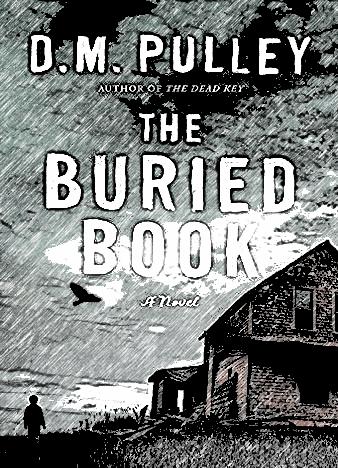 D. M. Pulley's bold writing style, suspenseful story, and exciting narrative make The Buried Book one of the greatest mystery thrillers of the decade. Jasper, a 9-year-old boy, is abandoned by his own mother. She left him on his uncle's farm in the middle of nowhere with only a copy of the Bible in his hand. It's like living in a prison for him, as he's not allowed to make a sound or ask any kinds of questions.
He must keep his head down, his mouth shut and always do whatever his uncle tells him to do. He doesn't know why his mom left him, where she is right now or if she's ever coming back to get him. Jasper is lost and can't go on living in constant fear, so, he decides that it's time for him to be brave and take care of his own destiny. He embarks on a journey, hoping to find the answers to all his questions.
The quest takes him through gambling houses, public houses, pubs, taverns and all the other "hot spots". Slowly, but steadily, he gets drawn into the scary and dangerous world of the grown-ups, the world that's infested by scandals, corruption, lies, secrets, and murders. Soon, he learns that his mom is running from a horrible past and that it's coming after him as well...
The Buried Book is a top-notch historical thriller that takes place back in 1952, and that gives the readers a fascinating insight into the traditions and ways that were dominant in the United States 6 decades ago. When it comes to riveting plots and gripping narratives, D. M. Pulley is always right there among the best of the best. This is a touching, moving story about a boy who loses his innocence and gets consumed by the vices of the world.