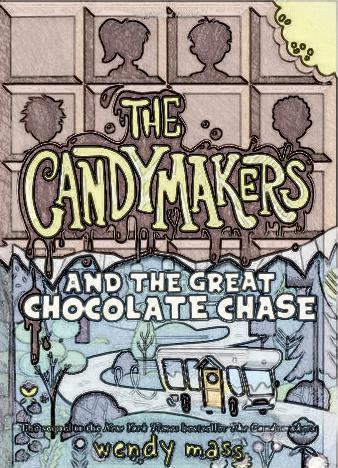 We all loved The Candymakers - a bestselling book by Wendy Mass, one of the greatest writers of children's books in modern-day America. And, now, the wait is finally over, and the sequel is available at the bookstores! Please welcome the Great Chocolate Chase - the official new addition to the fan-cherished series. Not a lot of books for kids become instant bestsellers, but this one is certainly an exception.
So, what's going on with the main characters this time? Well, the previous Candy Contest is over, and Logan, Daisy and the other kids are back at home, living their day-to-day lives. However, when the candy bar that won the contest is found at the factory, Logan knows that something went terribly wrong...
And that's when the Candymaker talks about a country-wide tour that will introduce the brand-new candy bar, the 4 friends decide that this is their one and only chance to make it right and put everything they've got into this new plan. However, there's a 50-year-old secret about to be revealed, and the stakes are super-high right now, and that means that the team will have to stay true to itself and the friends will have to trust each other. Otherwise, they risk ruining it all. Will they be able to unite their forces and once again face what's coming, or will the group fall off?
The Great Chocolate Chase is a perfect sequel and is fast-paced, action-packed and full of candy. Make yourselves comfortable and prepare for a wonderful journey! Wendy Mass certainly knows how to appeal to the younger audience, and even the grown-ups will enjoy this book.