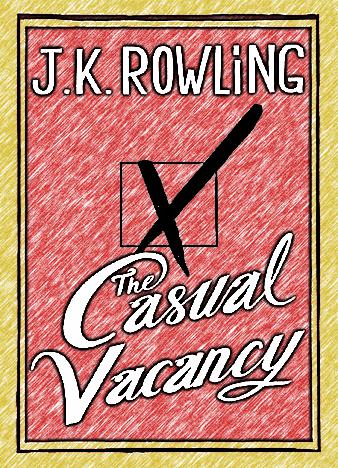 The Casual Vacancy is a very special book. First of all, because it's written by none other than Joan Rowling, the author of the mighty Harry Potter Series. Second, because it's the first novel she wrote after the series about the young wizard. And third, because it's the one and only book by Rowling that's not intended for the kids and young adults - it's a story for the adult readers.
The Casual Vacancy is set in a town called Pagford, and the story begins with the unfortunate passing away of Barry Fairbrother, a councillor. And now that his seat is vacant, a lot of people want to take it, and several factions and groups start fighting for it before the official election begins. At the same time, somebody publishes all of their deepest and darkest secrets on the Council online forum, which stops every single one of them from winning the election and taking the seat.
The Casual Vacancy has nothing to do with the Harry Potter universe and talks about politics, non-equal treatment, prostitution, drugs, rape, and other social issues. The new novel from Rowling was a huge success in the UK and was #15 on the list of best-sellers in 2012. It took the book 3 weeks to reach cumulative sales of 1 million copies worldwide.
Harry Potter is one of the best-selling series in history, and the main character is an icon for a couple of generations, but it's safe to say that with The Casual Vacancy Joan Rowling proved that she's got a lot more to share with this world that a best-selling fantasy series. This novel is highly ambitious, bold and provocative. At the same time, it's funny, deep and intriguing. Rowling might be the queen of wizards, but when it comes to real-world problems, she's got just the right words talk about them - loud and clear.