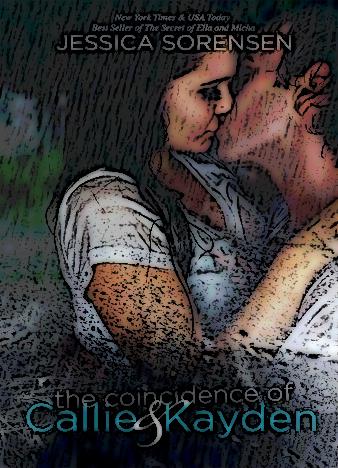 In the existence of our lives, there is a single coincidence that brings us together and for a moment, our hearts beat as one.
This book was so heartwrenching and heartwarming at the same time. A chance encounter brings Callie to Kayden's rescue. A coincidental meeting at college, begins their surprising friendship/relationship. They are both hiding tragedies and scars that have shaped their views on their lives and future. But despite the attraction to each other, both are terrified of feelings, intimacy, and even touch so it is not easy to move forward and build trust. His best friend Luke and her new friend Seth are also affected by their pasts and the quartet become an unlikely support for each other. I loved these characters and how they interacted and were there for each other.
My heart broke for both Callie and Kayden and how deep their wounds affected them. They both had such emotional and physical symptoms of their tragic pasts. I was emotionally invested in every small victory that Callie and Kayden made together. I loved how protective they became of each other despite being afraid to face their own demons. But together they begin to realize what it is to truly live and feel.