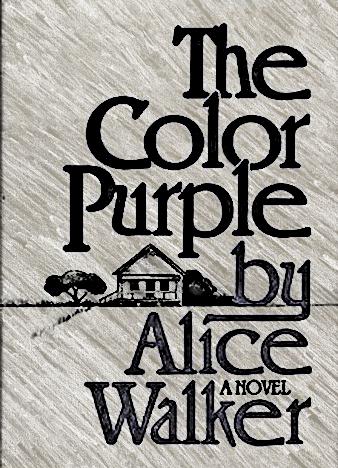 Celie is a poor black woman whose letters tell the story of 20 years of her life, beginning at age 14 when she is being abused and raped by her father and attempting to protect her sister from the same fate, and continuing over the course of her marriage to "Mister," a brutal man who terrorizes her.
Celie eventually learns that her abusive husband has been keeping her sister's letters from her and the rage she feels, combined with an example of love and independence provided by her close friend Shug, pushes her finally toward an awakening of her creative and loving self.
The language used throughout the book emphasizes Celie's lack of educationa and the naivety of a young girl, being black and living in a world where men dominate every aspect of life Celie has only learned how to be submissive, suppresing all her own hopes and dreams. Enter Shug Avery and Sofia, and we start to see the insiprational woman Celie is inside--Shug represents the independent woman that Cleie longs to be but cannot find the courage to become. Through Shug's love and encouragment Celie learns to stand up for herself. She emerges powerful, strong and intelligent.