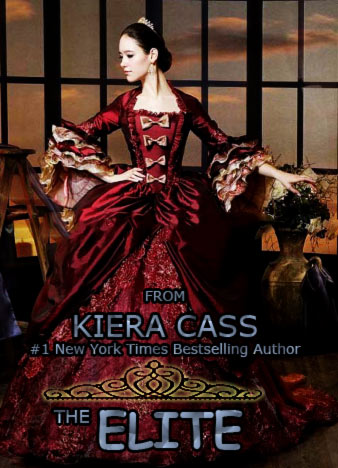 The Elite novel takes place three hundred years in the future. The scene of action is Illea, a country which in the earlier centuries was well known as the USA. And society in Illea has a caste system, which determines all peoples life. There are 8 different castes: the first caste, the second caste, the third caste, etc. The homeless people belongs to a lower cast and the royal family it is most magnificent cast ever.
Prince, who want to select the future queen has narrowed down his selection list. The main candidates are Celeste, Kriss, Elise, Marlee, Natalie, and of course the America Singer. Only the Marlee would become a true friend to the America. How the prince find his wife from these 6 candidates? Trying to know them more closely the Price organize meeting with their parents. He even arranges special Ball for celebrating the Halloween.
When the ball ends, prince discovers that Marlee secretly having an affair with a palace guard. The consequences of that are serious. The Marlee is beaten and fall to the end of the Selection candidates list. After that day, America will change her thoughts about prince Maxon.
If you are the big fan of dystopian literature like Divergent and found of reality television shows – you will read these book. The Elite, the book 2 of The Selection series written by Kiera Cass it is really good to read for you is a must-read, fairy tales, and reality TV. This novel has all great things like romance, glamor, great treasure. The love triangle that captivates you in the first book of selection series will continue.
The Selection Series:
The Queen (The selection novella)
The Prince (The selection novella)
The SELECTION (The Selection Book 1)
The ELITE (The Selection Book 2)
The Guard (The selection novella)
The ONE (The selection Book 3)
The Favorite (The selection novella)
Happily Ever After: Companion to the Selection Series
The HEIR (The selection Book 4)
The CROWN (The selection Book 5)