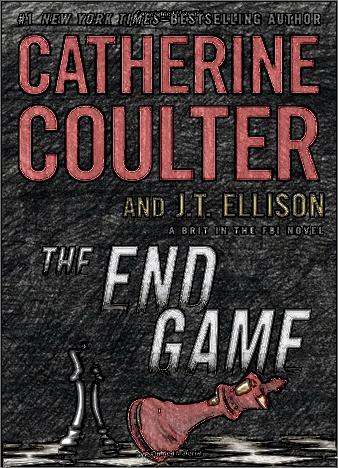 The Brit in the FBI series is pretty popular these days, and Catherine Coulter, the author, always manages to bring something fresh, unique and exciting into her novels. This is the third book in the internationally acclaimed series, and this time around Mr. Drummond and his buddy Mike will have to stop a crazy terrorist group from blowing up innocent folks and unleashing a mighty virus with a line-up of cyber attacks.
As always, the main characters are running out of time, so, it's a wild race against one of the mightiest terrorist cells out there, and there's no room for error. However, soon the organization gets infiltrated by a world-class killer, and that's when they decide they need to take any help they get. And so, FBI agents Savich and Sherlock join the team and together they all put their collective effort towards stopping something much more devastating from happening.
What is it exactly that the agents will have to face? Well, that's for the readers to find out! Grab a copy of The End Game at your local bookstore and enjoy! This is yet another great novel from Coulter, and you'll be amazed by the action-charged story that's simply begging to be transferred onto the big screens. Catherine Coulter's marvelous writing style, rich, suspenseful narrative, and non-stop action scenes will linger on long after you finish the book.
It's a modern-day classic - nothing more, nothing less. If you're a fan of the genre, The End Game will give you a healthy dose of adrenaline, suspense, and everything in between. It's safe to say that the Brit in the FBI series will live on and on and maybe even reach James Bond's level of legendary one day.