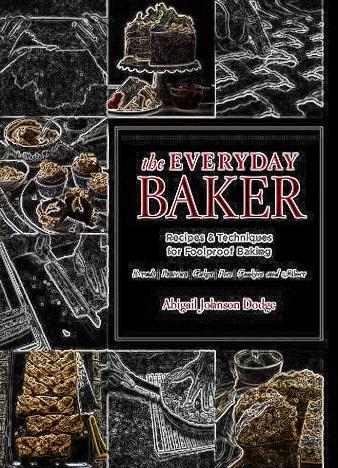 If you're a big fan of baking and can't imagine your life without it, Recipes and Techniques for Foolproof Baking by Abigail Johnson Dodge, an award-winning author, is a must-have in your collection. Dodge used to be a pastry chef and got praise from pretty much every big-time critic out there, and this book is her ultimate gift, a step-by-step guide, a manual into the world of delicious baked goods.
The Everyday Baker comes with ~180 amazing recipes that are both innovative and easy enough for you to start cooking right from the start. Furthermore, the book includes 1000+ super-detailed photographs, instructions, tons of essentials tips, a really useful guide on the necessary equipment, ingredients, and so much more! Bakers will have tons of fun with this brand-new cookbook and be able to surprise their family and friends with a delicious new pie!
It doesn't matter if you're a pro or just starting out - bakers of every skill set are welcome to join and bake their next amazing cakes/pies for the whole world to enjoy. Abigail Johnson Dodge had only one goal in mind when she decided to write this book: to revolutionize the way we bake and to perfect the home cooking experience. Well, it's safe to say that she succeeded!
When you're reading The Everyday Baker, it feels like Abby herself is standing right next to you, lifting your spirit, telling funny stories and guiding you through the exciting world of delicious home-baked goods. So, stop whatever you're doing, heat up that oven, grab the necessary ingredients, and get ready to rock the kitchen! The Everyday Baker will help you master the art of home baking. All that's left for you to do is to put your heart and soul into it and follow the guidelines.