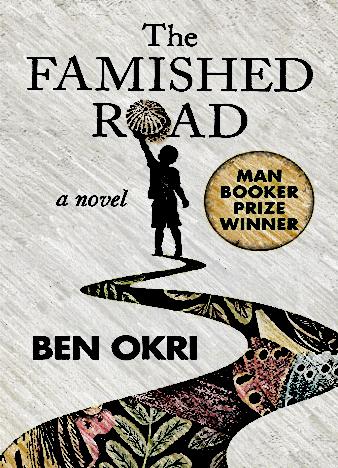 The Famished Road is not an easy-peasy book to "consume" on a cold Saturday night. It's not a thriller, nor is it a heart-warming romantic novel. No, it's much more than that. Ben Okri created a true masterpiece and shared a breath-taking vision of the world that we leave in as one of greatness, infinite possibilities, and wonderful discoveries.
According to the African legends (or, rather, traditions), Azaro is a spirit child that exists between life on our planet and death. He's partially human and is destined to walk the Earth and to experience everything it has to offer - both the joys and the devastations. At the same time, he's got a strong connection with the realm of the spirits, and his "friends" from the other side visit him every once in a while.
They try to convince him that life as a regular human being is not really the answer for him and that he needs to let go of it and join them in the perfect world of spirits where there's no pain, no regret, no tragedy. Azaro knows that it's not gonna be easy to live the life of a simple man, but he's used to facing his demons with a smile on his face. And The Famished Road is his story, his journey towards happiness and joy, his choices, his actions and the consequences.
It's safe to say that Ben Okri's brilliant novel changed the world. It most definitely did inspire and influence the pop culture, art, and even politics. Stories like this are one-of-a-kind and don't come around very often, so, if you appreciate novels that appeal to all ages, nations and times, make sure to read The Famished Road! It's life-changing, heart-wrenching and truly iconic.