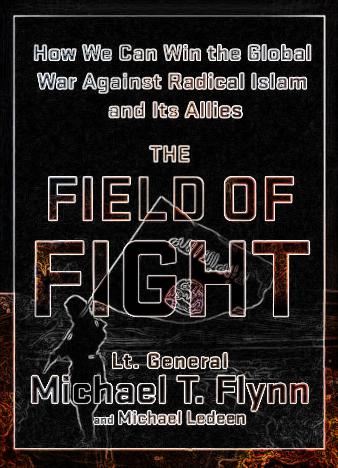 Despite the fact that Al-Qaeda's leader, bin Laden, was killed by the US military, it took them about 10 years to locate him and to put him down. However, this highly dangerous organization of fanatics is far from being defeated. They managed to adapt to the modern-day reality and became even deadlier than ever before, turning into a new threat, a new challenge for us all - ISIS. Radical Islamism has declared war against the United States of America and they're stopping at nothing. Unfortunately, as recent events showed, they're getting stronger by the hour, bringing horror and devastation to innocent people all over the world.
Lt. General Michael T. Flynn, the author of this book, addresses the American people with a clear message: we face a dangerous enemy that's called "terror" and we won't be able to stop this enemy unless we form a united front and put an end to it once and for all. The Lt. General gave 33 years to the army and has been working with the brightest minds in the government, trying to beat this monster on his own territory.
Flynn knows about high-level screw-ups and smokescreens from a first-hand experience, not to mention classified information that the government doesn't want the regular folks to know. He's been coordinating operations in Afghanistan, Iraq and other Middle-Eastern countries and building networks for a very long time, which means he did more for this country's safety than anybody else. In The Field of Fight he talks the truth about why we couldn't stop terrorists from growing and what we have to do to eliminate them. The key message is - you can only defeat your enemy if you understand him, but all the US government has been doing so far is lie and hide the truth. This book is a call to action, an honest, refreshing look at the current events and a call to stop playing and start acting.