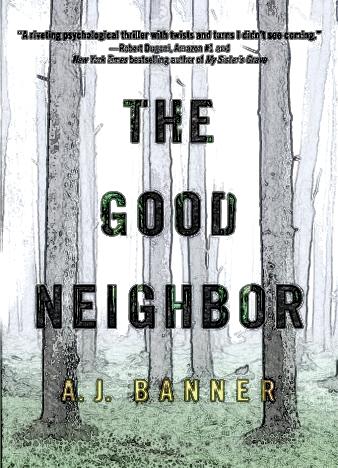 A. J. Banner is a mighty new voice in mystery/suspense thrillers, and the critics are calling The Good Neighbor a landmark novel that can stand side by side with the now-legendary Gone Girl. It's safe to say that you'll start looking differently at the folks that surround you on a daily basis - you've been warned! Shadow Cove is like a dream town, a place where everybody wants to live in. n.
It's got quiet, beautiful streets, fantastic forests, and, most importantly, amazing residents. Well, at least that's what Sarah, the main character of the book hopes for as she moves in with her new husband, a doctor. However, pretty soon she realizes an undercurrent of lies, secrets and betrayal. And one cold evening, when her husband is not at home, a terrifying tragedy devastates Sarah and robs her off her well-deserved happiness.
The man and wife are destroyed by grief, but they find the strength to at least try to rebuild their once-awesome lives. And, as she struggles with the daily routine and meticulously picks up the pieces of her shattered life, she discovers a ground-breaking secret that makes her put into question everything she thought about her friends, the residents of her town and even Johnny - her husband.
And, with every new discovery, Sarah asks herself "How can I trust the people I love and care about"? The Good Neighbor is a gripping mystery/suspense thriller that will keep you up all night. If you want to get buried away into a resonating story, grab A. J. Banner's brand-new book! True satisfaction is most certainly guaranteed, especially if you love captivating stories, likeable characters and a twisty plot.