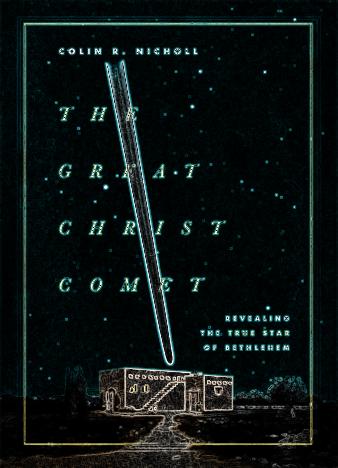 "I am simply in awe of this book. An absolutely astonishing triumph."
Eric Metaxas, New York Times best-selling author, Bonhoeffer
The Star of Bethlehem is one of the greatest mysteries in astronomy and in the Bible. What was it? How did it prompt the Magi to set out on a long journey to Judea? How did it lead them to Jesus?
In this groundbreaking book, Colin R. Nicholl makes the compelling case that the Star of Bethlehem could only have been a great comet. Taking a fresh look at the biblical text and drawing on the latest astronomical research, this beautifully illustrated volume will introduce readers to the Bethlehem Star in all of its glory.
Over the years, the star of Bethlehem has been the subject of endless speculation. The most prevalent views have been that the star was the triple conjunction of Jupiter and Saturn in Pisces; that it was Jupiter; that it was a nova or supernova; or that it was a miraculous star created by God for the purpose. Colin Nicholl, a Bible scholar, determined that he would get to the bottom of this star, and found all of those options unsatisfying.